Homes by Avi is often recognized for their annual Stampede Lottery Home; however, this is just one home of hundreds built each year. With dedication to innovation, design and community involvement Avi has remained a leading builder in the City of Calgary since 1978.
For more than 35 years, Cedarglen has committed to building beautiful homes and enriching the communities in which they operate. This commitment to quality and craftsmanship has earned Cedarglen Homes designations such as Master Home Builder, The New Homebuyer's Choice Award Winner and Small Business Philanthropist.

Jayman BUILT is a leading builder in Calgary focused on a hassle-free experience that extends beyond home design from mortgage to moving services. Jayman BUILT offers experience and a commitment to quality and customer service that has garnered them eight Builder of the Year awards in Calgary.
Morrison Homes is committed to quality, craftsmanship and unwavering integrity. This commitment is reflected by awards including 12-time Builder of the Year in Calgary, six-time Customer Choice Winner and one of Canada's Best Managed Companies.
Over three decades, Shane Homes has grown to be one of Calgary's largest home builders offering flexible home models that you can customize to suit your exact needs. Shane Homes' involvement in the community goes beyond home construction and is shown by a strong support of causes that promote health, wellness and education.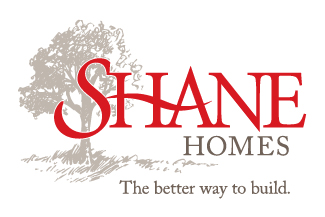 StreetSide Developments has been building on-trend condos and stylish townhomes for over 25 years.  With a focus on quality, value and service, we are passionate about building lasting relationships with our customers.

Established in 1992, Trico Homes grown and developed to become one of Calgary's top builders. To date, Trico has built over 9,000 quality single and multifamily homes in Calgary and the surrounding communities.
Trico has an enviable history of creating residences and communities that enrich the quality of life of its customers, and their families. Their vision extends beyond home designs; it reaches into the communities they build in, and throughout their organization to our values, culture, processes and stakeholder partnerships. Trico's team brings passion, collaboration, integrity, expertise and innovative thinking to every venture they are involved in.